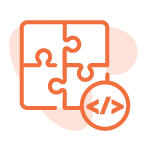 Overview
We recommend that Developers implement the following components in the order below to reduce unnecessary development changes to code later.
Certain of the standard integration components are required to be certified as a Netcash Integrated Software Vendor (ISV). These requirements will be identified in the consultation process.
Adhere to the Netcash brand guidelines when developing.
Standard Integration